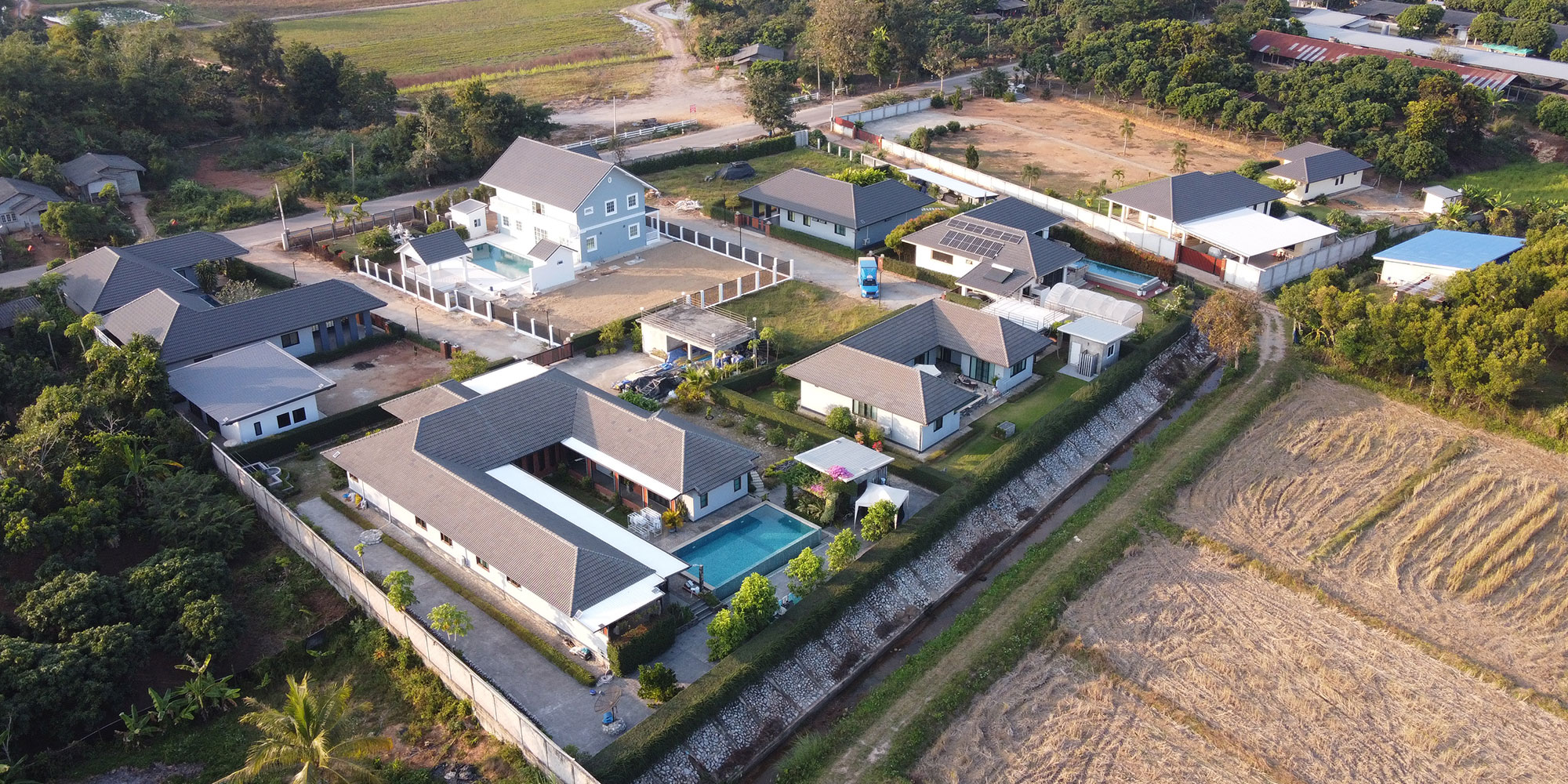 About House Chiang Rai
Founded in 2010, House Chiang Rai is your best partner when it comes down to buy or build Luxury Pool Villas in Chiang Rai in Northern Thailand.
housechiangrai.com was launched in 2010 to fulfil the large and growing demand from around the world for exclusive luxury pool villas. The company was one of the first property agencies in the region to present her properties on a website.
We are selling and building unique luxury villas but we also offer land for sale to design your own luxury villa with pool or other specific requests. We at House Chiang Rai offer first class quality workmanship and a conscientious attitude towards all aspects of the work we undertake, whether the project is large or small.
If you would like more information about how we can assist you in the real estate market in Chiang Rai, please feel free to contact us. We speak English, Dutch and Thai. For more information, please contact us